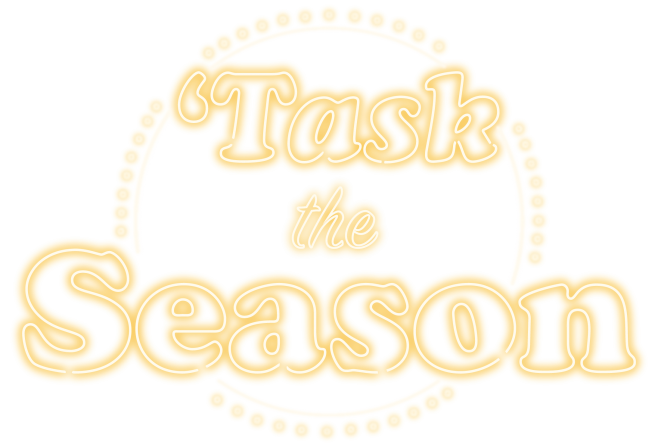 The best gifts don't always come wrapped.
Time with loved ones. Cookies in the oven and a sparkling clean kitchen. Giving back to those who need it the most. This holiday season, we're saying thanks to individuals and organizations who make their communities better and brighter all year round.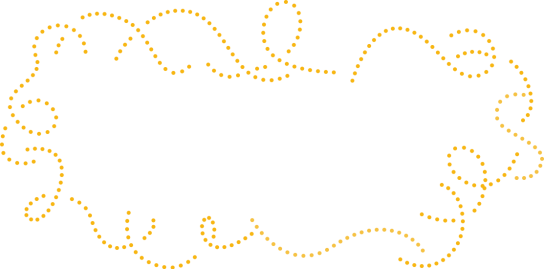 We scoured the country for unsung local heroes — individuals and organizations who have made a difference in their communities — and surprised them with Taskers to help make their holiday wishes come true.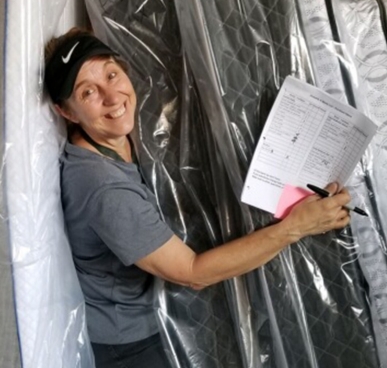 Co-founder & Volunteer Program Manager at Furnishing Dignity
Everyone deserves the comforts of a home. That was Anita's mission when she co-founded Furnishing Dignity in 2014 to help individuals and families transition out of homelessless or foster care. True to her vision, Furnishing Dignity collects and delivers new and gently used essential home furnishing items to help Maricopa County, Arizona community members get back on their feet.
As a full-time volunteer program manager, Anita is recognized for her unwavering kindness, unparalleled drive, and perseverance. Thanks to Anita, Furnishing Dignity has helped 1,600+ families, veterans, and foster youth transform their lives and further their path to self-sufficiency. 92% of them have successfully remained in permanent housing.
Working together to make the holidays brighter this year, TaskRabbit will provide Taskers to help the Furnishing Dignity team carefully pack up donated items and make deliveries to three well-deserving families in Phoenix, Arizona.
Grant Writer at Texas Ramp Project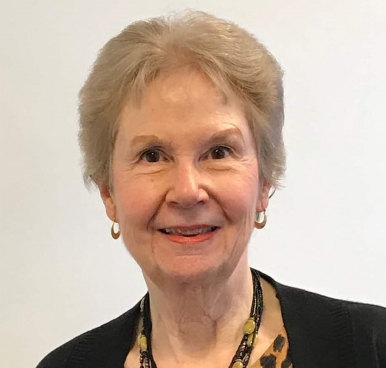 Texas Ramp Project (TRP) ensures that no Texas resident lacks mobility and safe access at home by building wheelchair ramps for economically disadvantaged people with disabilities. As a grant writer at TRP for more than 12 years, Kay enables the organization to purchase materials and tools for ramp construction. Taking this massive responsibility upon herself, Kay has not only continually identified new funding sources, but also has worked tirelessly to strengthen these relationships to enable ongoing funding.
Thanks to Kay and TRP's work, the ramps provide clients with safety, independence, and improved quality of life by allowing them to age in place at home, surrounded by those who love and care for them. To date, TRP has provided nearly 18,000 ramps to low-income, disabled, and elderly residents across Texas — with many more to come.
This holiday season, TaskRabbit will coordinate Taskers to help TRP construct ramps at the homes of various residents in Austin, Texas, providing them with increased mobility to travel to holiday gatherings and spend quality time with loved ones.
Nominated by Amanda Salas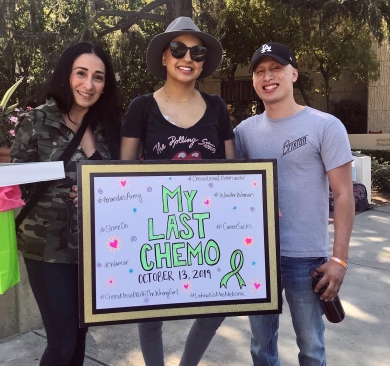 When asked to describe single mother of three, Vanessa Henriques, her friend Amanda Salas (entertainment host, reporter, and cancer survivor) only needed 2 words – "selfless and giving." Amanda and Vanessa connected on Instagram after Vanessa reached out to her. Her oldest son Christian was recently diagnosed with lymphoma, the same cancer Amanda herself was battling and raising money for via the Leukemia and Lymphoma Society. The two instantly formed a close friendship. "Vanessa and I connect on so many levels and her family is nothing short of amazing. You would never know how much she takes on each day being a single mom," says Amanda. Between Vanessa's son's continued treatment, raising three kids as a single mom, raising money for the Leukemia and Lymphoma Society, and trying to keep up with her day-to-day tasks, Amanda couldn't think of anyone more deserving of a little help.
This holiday season TaskRabbit is excited to partner with Amanda to provide Vanessa with extra helping hands from Taskers, allowing her to focus on what matters most.
TaskRabbit for Good Grant Winner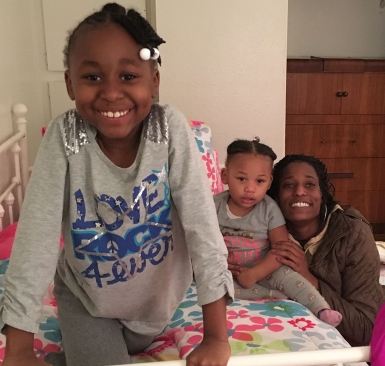 When families transitioning from the streets, shelters, or abuse and trauma finally find a place to live, Grateful Gatherings gives them a final boost to get back on their feet. Working across the San Francisco Bay Area, they provide much-needed furniture and household essentials — all set up within a single day — to create a safe, comfortable home for those who need it most. We're thanking Grateful Gatherings for their work with a $10,000 grant to hire additional staff and Taskers so they can fill even more homes with hope.
"I was ready to give up," says one of their clients, a single mom of two who left everything behind when fleeing an abusive partner. "Grateful Gatherings gave me a real home. My kids settled down. We got full night's sleep. They gave me my dignity back, but most of all, they gave us hope when we didn't have it from anywhere else."
TaskRabbit for Good Grant Winner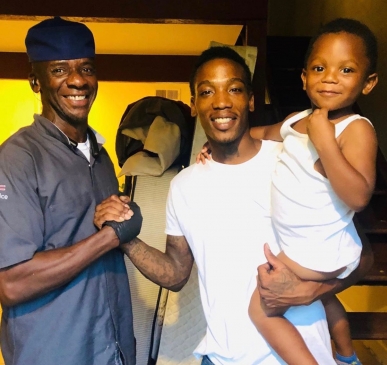 When Wayne Sneed returned home from prison, he didn't know how to use a cell phone, how to drive, or even how elevators work. He learned all of the above and more with the help of The First 72+. Guided by the principle, "us, helping us" and run by formerly incarcerated individuals, The First 72+ aims to end the cycle of incarceration through re-entry services like education, stable housing, employment, health care, and community engagement. They've provided free transitional housing and legal services, helped clients start small businesses, provided rides to job interviews and medical and court appointments, and even clothed those who left prison in their prison-issued inform. TaskRabbit's $10,000 grant will allow The First 72+ to expand their transitional housing, transportation services, and more for individuals who need it most.
"[Executive Director] Ben Smith would pick me up every morning at 7AM and just help teach me about the world we live in now," Wayne remembers. "The more I learned, the more comfortable I got with being able to survive on my own. It was scary, but I overcame it all."
TaskRabbit for Good Grant Winner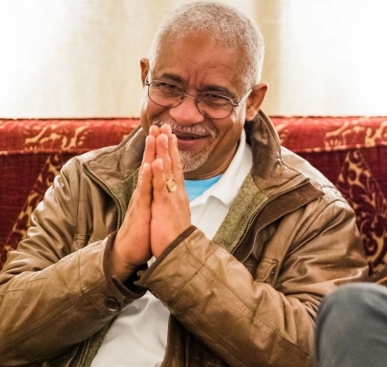 The Beam Foundation is a crowdfunding platform that supports men and women experiencing homelessness through education and training into stable, skilled work. Through their platform, they help community members build a brighter future by giving them new career opportunities and tools to support themselves. To date, the organization has fully funded 145 campaigns — that's 145 amazing individuals who have been granted another opportunity to achieve their potential.
With TaskRabbit's $10,000 grant, the organization will directly fund six individuals in need on the Beam platform, enabling them to support themselves and obtain long-term employment.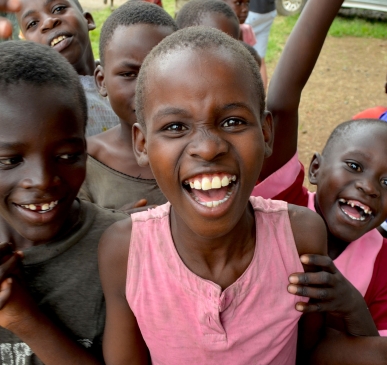 Nominated by Sergei Urban
Founder of TheDadLab
Sergei Urban is a stay-at-home father who started TheDadLab as a way to inspire others to engage in fun at-home activities, while educating their children and spending more quality time together. When asked about Child.org, Sergei expressed that they're a charity very close to his heart, helping to change the lives of children suffering in poverty and provide equal opportunities for all. The team works closely with people to ensure their work creates lasting change, helping to lift whole families and communities out of poverty. Child.org has just created Cahoots, a co-working space and social enterprise which provides flexible, affordable, central London workspace and a friendly community for small charities and social enterprises.
This holiday season TaskRabbit is excited to partner with Sergei to provide Child.org with extra helping hands from Taskers, allowing them to renovate Cahoots so their workspace community can focus on continuing their life-changing work.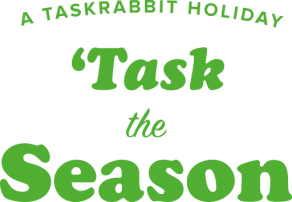 When you refer a friend or family member to TaskRabbit, they will receive $10 off their first task. For each person that you refer, you will also receive $10 off your next task.